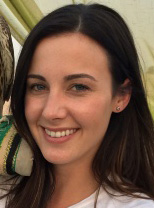 Sudbury, Ontario – RDH Mining Equipment Ltd. is pleased to announce the hiring of Shannen Edwards in the role of Business Development Manager.
Shannen joins the company with more than 6 year's experience in the sales and business development field and a degree in Business from Laurentian University. Shannen was in the same role at Lopes Limited for a period of 2 years and was a fundamental piece of their rapid growth and success during that time.
Set to join our team September 5th, 2017, as Business Development Manager, Shannen will be responsible for developing and growing the RDH brand and strengthening our network of domestic and international relationships. Shannen will be based out of Toronto for quick response to existing and new potential clients.
Shannen can be reached by email at shannen@rdhscharf.com
Please join us in welcoming Shannen to the RDH family.